Weddings – What Bozeman DJ Does Best
Since Bozeman DJ was founded in 2011 we have grown by 20+ weddings each year so we figure we must be doing something right! In fact we grew by 43 weddings from 2015 – 2016! Please don't hesitate to see what
past brides and grooms are saying about Bozeman DJ on Wedding Wire. At Bozeman DJ, our simple all encompassing pricing structure includes unlimited time at the reception, full sound system, LED lighting, one wireless mic and a 85,000 song library of the best music for the reception so there are no surprises at the end of the evening. Our best DJs get booked 8-12 months in advance for popular summer dates, so don't wait to book! Check out the DJ team here. Specific DJs are assigned to weddings 1-3  months in advance.
Checking to see if your date is available?
Check Our Availability and Request Additional Information
If the date you are looking for is blacked out, please contact our office at 406-282-1670.
Looking for a quote?
Choose a Package that Suits Your Needs and Get an Instant Price Quote

Are your ready to book your event? Just fill out this simple form,
Book Your Event Online

2019 Pricing
Pricing for  summer 2019. Popular summer dates fill up as much as a year in advance so don't wait.
High Season Rates: $849 for reception (unlimited time until midnight with lighting), $195 for ceremony  *Travel may apply
June 1st, 8th, 15th, 22nd, 29th
July 6th, 13th, 20th, 27th,
August 3rd, 10th, 17th, 24th, 31st
September 7th, 14th, 21st, 28th
Holidays: Valentines Day, Memorial Day and Labor Day weekend, July 4th weekend, Halloween, and New Years
Mid Season Rates: $799 for reception (unlimited time until midnight with lighting), $150 for ceremony  *Travel may apply
June 1st through September 29th, excluding Saturdays
Off-Season  Rates: $749 for reception (unlimited time until midnight with lighting), $145 for ceremony  *Travel may apply
All other dates, October 2019 through May 2019
Reception (Unlimited time till midnight, $150 per hour after midnight) includes: Travel (within 25 miles of Bozeman), full sound, lighting, full access to the 85,000+ song library and as many phone or in person consultations needed. Wait, did you say this price includes unlimited time until midnight? That is correct. After midnight it is $150 per hour. You can find cheaper quotes, but they are most likely for only for four hours, and we have yet to attend a four hour wedding. Most weddings in the Bozeman, Montana area are 5-8 hours long so our simple pricing won't leave you gasping when you settle up. DJs must be protected from the weather rain or shine; a $40 10×10 pop up
rental will be applied to the final balance if the DJ has to bring a shade tent.
Smart LED dance lights are included with Bozeman DJ. After years of experience, we understand that great lighting is a key component to creating that great dance floor atmosphere and it shouldn't be something a customer pays extra for.
Ceremony services includes: 1 wireless lavaliere mic for the officiate, 1 wireless mic on a stand for readers (additional 3rd mic is $35 each includes larger mixing board), music as guests arrive, wedding party entrance song, bridal party entrance song and recessional song. Example for extra mic rentals. If your ceremony entails two guitarists who will be signing, then it's recommended to rent 2 extra mics on stands if you already plan to use the lav mic (officiate) and the wireless mic (readers, or vows).
Rentals:
Up lighting: $55 per light (up to 6 available). This is a great way to add color and great ambiance to your venue.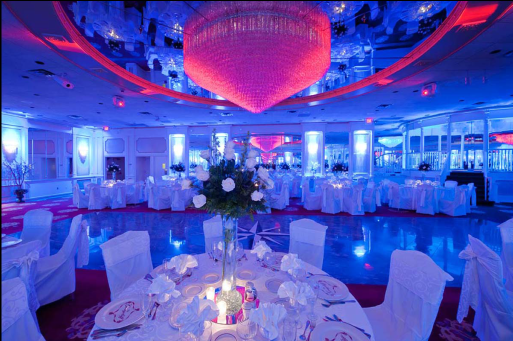 Projector and Screen: $125 (Computer not included) * We recommend supplying the DJ with the list of songs that would be put on the slide show because often it's difficult to patch in music from a laptop.
Pop up Tent: $40 – Montana weather can be unpredictable and the DJ's (and the equipment) need to be covered from rain and the sun at all times. A $40 10×10 pop up rental will be applied to the final balance if the DJ has to bring a shade tent.
Travel, Bozeman DJ will travel up to 2 hours, one way for a minimal charge:

Big Sky Area $60
Homestake, Whitehall Area $60
Chico, Paradise Valley $70
West Yellowstone $100
Red Lodge $160
Billings $170
Dillon $130
Butte/Homestake $95
Ennis $65
Helena $125
Livingston $45
Deep Creek Range $45
Pony $70
Three Forks $50
Twin Bridges $140
Virginia City/Nevada City $100
Deer Park Chalet, Bridger Bowl $35
Townsend $80
Be sure to submit your wedding planning sheet no later than 10 days before your wedding and we recommend not submitting it before 3 weeks of your wedding date.
Want to pay your balance off at this time with a credit card? No problem we accept all major credit cards. Refer to your contract for the remaining balance and settle up!
Check out our song suggestions!
Read all of our
Wedding Disc Jockey Reviews
at